Douglas County Libraries | Aurora-South Metro SBDC Training Site - Highlands Ranch Library
Highlands Ranch
Web Site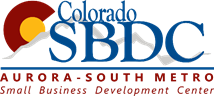 The South Metro Denver SBDC offers workshops at various libraries and educational insititutions, including the Highlands Ranch Library. To see any of the upcoming workshops the South Metro Denver SBDC is offering at this location, see below; to view the entire workshops/events schedule for our center, click here.

If you live or work in the Highlands Ranch area, and are interested in working with an SBDC, please visit the South Metro Denver SBDC website at www.SmallBusinessDenver.com, or see our page here on the Colorado SBDC website, for more information.

We also host a satellite office in Aurora. The Aurora SBDC is located within the City of Aurora Municipal Center. To request counseling or see workshops offered through this office, visit their website or their page of the Colorado SBDC Network website.

To become a client of the South Metro Denver SBDC, please see the following categories:
Do you currently own a business? Click here to request a consultation.

Are you an existing client at the South Metro Denver SBDC? Contact our office at 303-795-0142 to schedule your appointment today.
Are you looking to start a business? Sign-up for our upcoming Business Start-Up Basics or Business Plan Basics workshops below, or on our website.
Location
Douglas County Libraries | Aurora-South Metro SBDC Training Site - Highlands Ranch Library
James H. LaRue Library 9292 Ridgeline Blvd. Highlands Ranch, CO 80129