Leading in a multi-generational, multi-cultural workplace
In the past, the typical workplace usually consisted of two generations. Tried and tested veterans and ambitious up-and-comers. Campers and Climbers.
Today, however, it is not unusual for one to find oneself in a workforce made up of four or even five distinct generations and numerous different cultures, each with their own preferences, experiences and points of view. This generational and cultural diversity can present potential pitfalls, conflict and tension between team members…but it can also be an invaluable source of creativity, innovation and growth.
By acknowledging and embracing the differences in expectations, learning, and performance styles, skills and perspectives, leaders can create a workplace that benefits from the sharing of power, experience, and skills.
In this engaging, impactful session, Tim Kirkland explores the different views, needs and values of Baby Boomers, Gen X'ers, Millennials, and the emerging workforce of Gen Z and beyond as well as many various cultural sets. He details how applying an Adaptive Leadership approach can reduce friction and conflict while maintaining harmony, encouraging cooperation, and elevating results through generational and cultural cohesion in the workplace.
Attendees will learn to:
Acknowledge Differences, But Focus on Overlap
Leverage Technology
Encourage Cross-Generational Mentoring
Prioritize Respect
Eliminate Stereotyping
Stay Flexible
About Tim Kirkland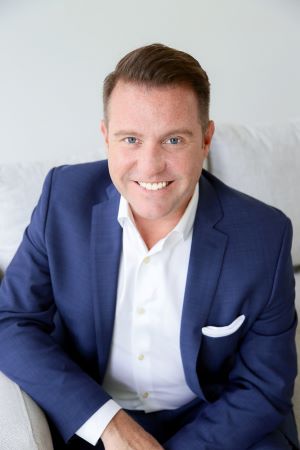 Kirkland's best-selling books, The Renegade Server and COACH are used in over 15,000 restaurants, hotels, retail locations, customer service companies, and universities worldwide to improve the engagement and performance of both front-line teams and all levels of leadership. His content and technology can be found woven into the culture and training of some of the top brands in the world. Leading companies that use Kirkland's materials include Applebee's, Subway, Buffalo Wild Wings, Marriott, Kimpton, Coca-Cola, Beam Suntory, Sodexo, Reinhart Food Service, and many, many more Kirkland is a proven operator, executive, and best-selling author; and during his career, he has led training, operations, and marketing departments for numerous respected restaurant brands. He's been an award-winning operator and successful entrepreneur with a deep understanding of the unique challenges faced by the hospitality industry. He walks the talk and shares tools for success. Kirkland delivers highly customized keynotes and master classes on leadership, team engagement & retention, customer service, and local restaurant marketing. Over 20,000 people attend his live seminars and workshops every year.
---
We are able to offer this workshop at no-cost because of COVID CARES Act Funding.
PLEASE NOTE - ONCE YOU REGISTER, YOU WILL RECEIVE AN EMAIL WITH THE ZOOM LINK
This event will be virtual but we will not be able to record it. Please plan on attending the event on the date and time outlined above.
Fee: No Cost