LEADING EDGE: Business Plan in a Day
This all-day workshop was developed for busy entrepreneurs who need to complete a critical business plan quickly to expand or start a business. Participants will create a business plan in one day by breaking the process into 10 manageable steps.

What you will achieve:
-Outline and communicate your business vision
-Understand business fundamentals
-Learn keys to success
-Learn how to do critical business research
-Develop a rough draft of your business plan
Cost includes materials and five hours of course-specific one-on-one business consulting.
Presented by:
Stefanie Dalgar
Business Consultant
Aurora-South Metro SBDC
Cost:  $150/person non-refundable fee

Please register for this workshop so you can receive updates and reminders.



Thank you to our sponsors!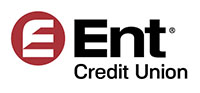 Fee: $ 99.00
Fee is payable via PayPal; cash in exact amount or check to the City of Aurora (host SBDC) may be paid at the door. The SBDC has a no-refund policy.*