Starting Your Retail Food Establishment
Topic: Start-up Assistance
Description:
This workshop introduces you to the economic and compliance issues of starting a restaurant or other retail food establishment. Learn the conceptual and practical business requirements of starting, and the city and county requirements in transferring ownership or developing a new food establishment. This workshop is in collaboration with Tri-County Health Dept. and the City of Englewood.

The South Platte Water Renewal Partners covers a large portion of the South Metro area, which includes three municipalities and 19 districts.  There will be a brief relevant discussion about pretreatment requirements for restaurants in the South Metro area.
​In collaboration with: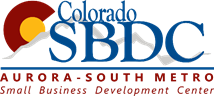 https://www.Aurora-SouthMetroSBDC.org



 
http://www.tchd.org  



Thank you to our sponsors:

www.englewoodco.gov/doing-business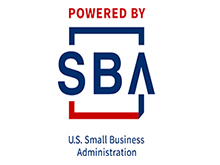 Funded in part through a cooperative agreement with the U.S. Small Business Administration (www.sba.gov). 

Cost:  FREE
Cancellation Policy:  Please read our cancelation policy at:  www.aurora-southmetrosbdc.com/cancellation-policy .
Please register for this workshop to receive updates and reminders.
Fee: No Cost