Start-Up Essentials
Topic: Start-up Assistance
The North Metro SBDC is offering a free workshop designed to help prospective and new small business owners successfully navigate the start-up process. "Start-Up Essentials" will help prospective and new business owners answer such questions as: - Who do I market to? - Who is my competition? - Do I have what it takes to be in business? - Do I have the right amount of capital to start this business? These and many more questions can be answered by taking this free workshop facilitated by SBDC Lead Counselor Jesse Esparza. This workshop has been designed as a starting place for anyone who is considering jumping into business for the first time or has started a business within the last year.
Speaker(s): Jesse Esparza
Speaker: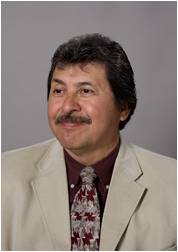 General Business/Start-Up






Fee: No Cost
Already Registered?
Sign in
for more information.