Accelerating Business Results - How to Influence others and work less
This Zoom workshop introduces you to Transactional Competence™, the fundamental way that human beings engage in reciprocal exchanges to accomplish their business and life goals. You will be introduced to what transactions are, how they work, and how to transact efficiently and effectively. And, you will learn how to leverage the characteristics of different Transactional Personalities and apply Ethical Influence. Small businesses, in this workshop you will learn and apply a framework to your primary business offer to maximize your limited resources. Identify areas you might be neglecting, understand breakdowns, and make sure you have team members doing the right work.
What To Expect
• One 90-minute workshop where you learn the following concepts and apply them to your own business offer.
• The Transaction Cycle: This model helps construct and speed up transactions uniquely designed to satisfy our aims.
• Personality and Transactional Behavior™: People tend to exhibit behavioral attributes that make them a perfect fit in some aspects of a transaction – and a poor fit in others. The ability to understand your own and other's personality can speed up any transaction.
• Influence and Persuasion Principles: Our biology dictates fundamental psychological principles that shape human behavior and compliance. When fully understood, these principles can be practiced and built into transactions where we seek quick compliance.
Date: March 31, 2021
Time: 10 - 11:30 AM
Meet the Facilitator Tim Nicklas: In his 15+ year career in healthcare as an engineer, administrator, and entrepreneur, Tim has focused on using digital technology to improve human movement performance. He began his study of Transactional Competence ™ with Influence Ecology in 2011 and has applied it to create a healthcare innovation program and a digital health startup, as well as run a clinical department. He's now applying his unique skills and experience to facilitate workshops for Influence Ecology.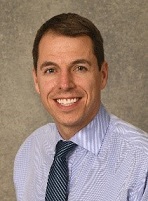 Fee: $ 30.00