[WEBINAR] Your Marketing Strategy Secret Weapon: Messaging
Topic: Marketing and Sales
Description:
Marketing strategy must come before tactics, or you are wasting time and money. One of the most essential elements of marketing strategy is how you communicate what you do and the value you provide. We call this your marketing message.
In this workshop, we will introduce you to a powerful messaging framework you can use to create messaging that is clear and engaging. You'll leave feeling confident you can use the framework for your business immediately.
Don't underestimate the power of your marketing message. When done correctly, it will increase your profits and customers while saving time and money.
Presented by: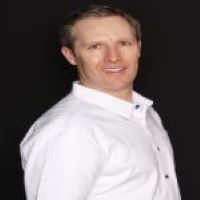 Tim Fitzpatrick
Rialto Marketing
NOTE: Pre-payment for all workshops is REQUIRED! If you are unable to attend, you will not receive a refund unless you cancel 24 hours in advance. Thank you for your cooperation! Additionally, when you register for your first SBDC workshop, you will be asked to fill out our full request for assistance. Thank you in advance for your patience in completing this form. You will only have to complete the form ONCE with us and for no future workshops. The form helps us count our attendance numbers towards our federally-mandated goals and helps us continue to provide our free consulting and low-cost training.
Fee: $ 10.00
Already Registered?
Sign in
for more information.