[WEBINAR] Employee Retention
Topic: Start-up Assistance
Please register at GoToWebinar
Description:
Curious about improving loyalty and talent retention? Employee retention is one of the key aspects to a company's success, however, companies often forget that their most valuable asset is their people. In the business world, long-term success rests on the quality and loyalty of its employees.
Facilitated by:
Abby Engelkemier, MBA, SHRM-CP
Human Resources Consultant - BBSI
Co-Hosted by:
Sponsored by: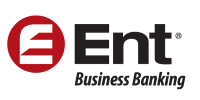 Thanks to a sponsorship by Ent Credit Union, this workshop is free!
NOTE: When you register for your first SBDC workshop, you will be asked to fill out our full request for assistance. Thank you in advance for your patience in completing this form. You will only have to complete the form ONCE with us and for no future workshops. The form helps us count our attendance numbers towards our federally-mandated goals and helps us continue to provide our free consulting and low-cost training.
Fee: No Cost