[WEBINAR] Lead Generation Funnels for Service Based Businesses - Become the Expert
Topic: Disaster Mitigation
In a service based industry?
What you really need is an effective sales funnel that manufactures leads.
We will touch on along with other important information -
The key ingredients that make a lead gen sales funnel work.
The mind-blowing results achieved by successful companies (and that you can model and surpass).
And the best practices you can follow to have a stable, growing service business that saves you time while drawing in a predictable flow of new prospects.
Facilitated by: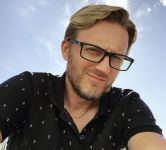 Brandon Lee
Edison App Design
Fee: No Cost
Already Registered?
Sign in
for more information.