[WEBINAR] Power through the Afternoon Slump
Topic: Start-up Assistance
Description:
Here's the thing about wanting to take that cat nap in the early afternoon: Its completely natural. Energy levels dip right around seven hours after you wake up, causing you to crave some shuteye. On top of that, there are several things that make an afternoon slump worse, like eating a carb-heavy lunch or sitting still for too long at your desk.
Facilitated by:
TBD
Co-Hosted by:
Sponsored by: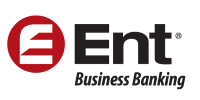 Thanks to a sponsorship by Ent Credit Union, this workshop is free!
NOTE: When you register for your first SBDC workshop, you will be asked to fill out our full request for assistance. Thank you in advance for your patience in completing this form. You will only have to complete the form ONCE with us and for no future workshops. The form helps us count our attendance numbers towards our federally-mandated goals and helps us continue to provide our free consulting and low-cost training.
Fee: No Cost
Already Registered?
Sign in
for more information.