Sole Proprietorship, LLC, or Corporation? Choosing an Appropriate Legal Entity
Topic: Start-up Assistance
Please join us for the webinar at Sole Proprietorship, LLC, or Corporation
This workshop is designed to help you make an informed decision about which legal business entity is best for your business. We will discuss the differences between a sole proprietorship, LLC, and S-Corp. This workshop is taught by an attorney with additional experience in taxation, so you will learn the practical legal and tax implications of each type! The workshop also includes Q&A time.

Steve Ogle, Esq. Sparks Willson. P.C.
Sponsored by: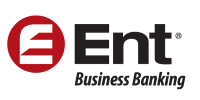 Register: Registration closes 24 hours prior to the start of the webinar.
Thank you to our sponsor: Ent Business Banking this webinar is FREE.
NOTE: Pre-payment for all workshops is REQUIRED! If you are unable to attend, you will not receive a refund unless you cancel 24 hours in advance. Thank you for your cooperation! Additionally, when you register for your first SBDC workshop, you will be asked to fill out our full request for assistance. Thank you in advance for your patience in completing this form. You will only have to complete the form ONCE with us and for no future workshops. The form helps us count our attendance numbers towards our federally-mandated goals and helps us continue to provide our free consulting and low-cost training.
Fee: No Cost