[WEBINAR] Cyber Planning for AEC: Protecting Sensitive Information and Data
Topic: Government Contracting
Registration is now closed. Please contact Rita Maynes with any questions.
Cyber Planning for Architecture, Engineering and Construction (AEC): Protecting Sensitive Information and Data
Have you ever thought about all of the sensitive information and data that the AEC industry develops, shares, transmits, uses and stores? Have you ever thought of how that information and data is protected?
Plans, drawings, schedules, pricing information, proprietary information and intellectual property needs to be inventoried and shared with only those entities that have a need to know the information. It can be overwhelming for some companies to address the issue. In this class we will look at the most common mistakes that are made and look at strategies in protecting information and data.
Learning topics:
• Sensitive Information & data
• Classifying and categorizing your information and data
• Classifying and categorizing assets that process, transmit or store sensitive information or data
• Developing a protection strategy
• Real world breaches in the AEC industry
Facilitated by: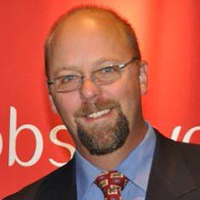 Dr. Shawn P. Murray, C|CISO, CISSP, CRISC, FITSP-A
President, Chief Academic Officer, Cyber Security Professional
CISO, Murray Security Services & Consulting
Co-hosted by:
Cost: $25 per webinar; to attend all sessions for $100 please contact Rita Maynes, Program Manager, Pikes Peak Small Business Development Center.
May 11 (Week 1) - Introduction to Cybersecurity for AEC Industry
May 18 (Week 2) - Protecting Sensitive Information and Data
May 25 (Week 3) - Physical Security as Part of a Sound Cybersecurity Plan
June 1 (Week 4) - Identifying Risk for Architecture, Engineering and Construction (AEC) Industry
June 8 (Week 5) - Cyber Scams and Social Engineering Specific to AEC Industry
June 15 (Week 6) - Developing a Cyber Plan
Fee: $ 25.00