[WEBINAR] Cyber Planning for AEC: Identifying Risk for AEC Industry
Topic: Government Contracting
Cyber Planning for Architecture, Engineering and Construction (AEC): Identifying Risk for AEC Industry
Nearly all industries rely on technology to perform their business processes. In the AEC industry, 80% of your most critical business processes are automated. When a company is not prepared for cyberattacks, it can experience disruption, unplanned costs and reputational damage which are just a few of the outcomes that can be realized if a breach occurs.
In this class, we will look at a risk index model that focuses on architecture, engineering and construction (AEC) as an industry. The risk model offers defensible risk identification, risk reduction and return on investment scenarios that justify investment in implementing or outsourcing Managed Detection and Response (MDR) services.
Learning topics:
• Asset management
• Asset inventory and accountability
• Physical protection strategies for mobile or construction sites
• Incident reporting plan for lost, stolen or damaged assets
Facilitated by: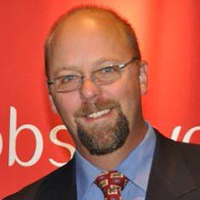 Dr. Shawn P. Murray, C|CISO, CISSP, CRISC, FITSP-A
President, Chief Academic Officer, Cyber Security Professional
CISO, Murray Security Services & Consulting
Co-hosted by:
Cost: $25 per webinar; to attend all sessions for $100 please contact Rita Maynes, Program Manager, Pikes Peak Small Business Development Center.
May 11 (Week 1) - Introduction to Cybersecurity for AEC Industry
May 18 (Week 2) - Protecting Sensitive Information and Data
May 25 (Week 3) - Physical Security as Part of a Sound Cybersecurity Plan
June 1 (Week 4) - Identifying Risk for Architecture, Engineering and Construction (AEC) Industry
June 8 (Week 5) - Cyber Scams and Social Engineering Specific to AEC Industry
June 15 (Week 6) - Developing a Cyber Plan
Fee: $ 25.00