So you have an E-Commerce Store, Now What? Understanding How to Market your Online Business
Topic: Start-up Assistance
So you have an e-commerce store, now what? Understanding how to market your online business.
If you build it, they will come does not apply in today's market. With so much competition in the online space, you need to learn how to market your store to stand out from the sea of other stores. Let's take a deep dive into how to market your online store and get more customers.
Key Takeaways:
Branding your store and choosing your niche
How to optimize your store for search
How to drive the RIGHT traffic to your store
Facilitated by:

Tiffany Cox
Tiffany Cox Design
Co-Hosted by:
Sponsored by: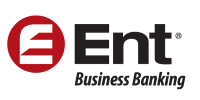 Thanks to a sponsorship by Ent Credit Union, this workshop is free!
NOTE: When you register for your first SBDC workshop, you will be asked to fill out our full request for assistance. Thank you in advance for your patience in completing this form. You will only have to complete the form ONCE with us and for no future workshops. The form helps us count our attendance numbers towards our federally-mandated goals and helps us continue to provide our free consulting and low-cost training.
Fee: No Cost
Already Registered?
Sign in
for more information.