[Webinar] How to do Business with the City - Project Evaluation
Topic: Managing a Business
Wondering how to do business with the City of Colorado Springs? The Pikes Peak Small Business Development Center is happy to partner with the City of Colorado Springs and present, How To Do Business With The City. You don't want to miss out on this opportunity!
In this webinar you will learn:
-Understanding the proposal evaluation process:
How to identify what the City is looking for and how to write those needs.
Facilitated by:
Alyssa Mendelsohn, Senior Buyer
Sponsored by: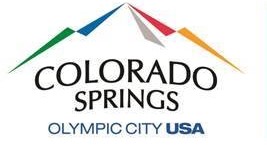 Please note: When you register for your first SBDC workshop, you will be asked to fill out our full request for assistance. Thank you in advance for your patience in completing this form. You will only have to complete the form ONCE with us and for no future workshops. The form helps us count our attendance numbers towards our federally-mandated goals and helps us continue to provide our free consulting and low-cost training.
Fee: No Cost