Colorado SBDC Cybersecurity for Small Business Summit
Topic: Cybersecurity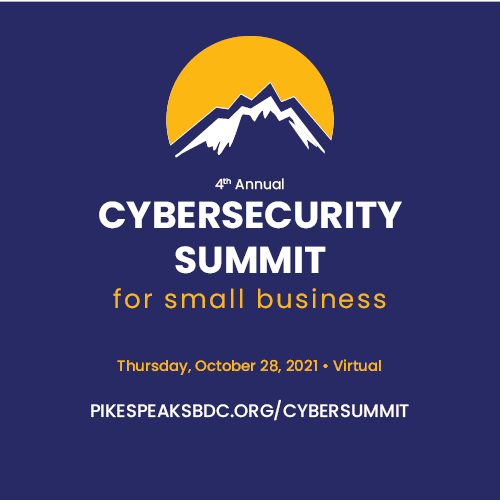 Join us for our 4th Annual Cybersecurity Summit for Small Business!
SIGN UP HERE: https://pikespeaksbdc.org/what-we-do/events/cybersecurity-summit-for-small-businesses/
Throw out the intimidation – the summit is meant to educate and support your business and questions. Leave with takeaways to immediately implement in your business. You will also have the opportunity to hear from recognized keynote speakers , access to cybersecurity consultants for free one-on-one consulting and a host of cyber for small business resources and exhibitors. This event is IN PERSON with interactive sessions for all levels of business and industries throughout the day. Choose from workshops that best fit your needs. Already an expert? The new "Techie Track" is made just for you, featuring intimate, one-on-one roundtable discussions with our keynote speakers.
Tracks include:
-Governance, Risk and Compliance (GRC)
-Cyber for Small Business/Cyber Simplified
-Cyber Insurance
-Data/Asset Classification
FREE!
SIGN UP HERE: https://pikespeaksbdc.org/what-we-do/events/cybersecurity-summit-for-small-businesses/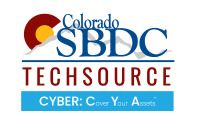 Please Click here for the main page:

Cyber Security Summit for Small Businesses (Main Page)
Fee: No Cost