Hiring, Training and Retaining Your Workforce With Incentive Programs
Topic: Managing Employees
Join us to learn about the variety of incentive programs and resources available to your business that can assist you as you hire, train and retain a qualified workforce.
Labor Market Information :
Information on state and local labor market conditions, industries, occupations and characteristics of the workforce
Identified skills needs for area businesses
Employer wage and benefit trends
Short- and long- term industry and occupational projections
Worker supply and demand
Job vacancies survey results
Training Incentives:
Opportunities to train or retrain current or future employees
Examples of on-the-job training, work experiences/paid internships and apprenticeships
Financial Incentives:
Work Opportunity Tax Credit (WOTC) - Provides federal tax credits on wages to buisnesses that hire individuals from targeted low-income groups
Facilitated by: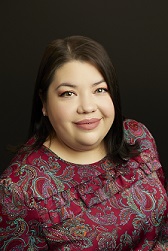 Erica Romero, Business Relations Manager
Pikes Peak Workforce Center

Hosted by: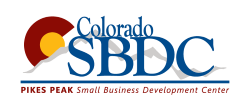 Sponsored by:

NOTE: When you register for your first SBDC workshop, you will be asked to fill out our full request for assistance. Thank you in advance for your patience in completing this form. You will only have to complete the form ONCE with us and for no future workshops. The form helps us count our attendance numbers towards our federally-mandated goals and helps us continue to provide our free consulting and low-cost training.
Fee: No Cost