Does Your Logo Suck?!
Topic: Managing Employees
Description
Maybe your logo looks outdated, poorly executed, or just overall sucky. Perhaps it's a matter of poor balance, awkward spacing, clashing colors, unreadable typography… or all of the above.
But more often than not, whether or not you think your logo sucks, it was likely created without a foundational brand strategy. That's where we come in.
On September 27, 2022, Join the brand strategy experts at Neon Pig Creative to re-assess your logo from square one. We'll dig deep into your brand's soul and substance with the ultimate goal of creating a road map that will improve your logo from "suck" to "sleek".
We'll touch on your brand's mission, vision, and values… those foundational aspects that influence the overarching aesthetics of your brand. We'll also think outside the box through interactive brainstorming sessions, allowing you to assess your brand from angles you never considered.
But this won't all be abstract marketing exercises. We'll also get down to brass tacks and talk about some of the literal qualities that make for a strong logo. We'll look at some of the best logos designed by the best designers of all time to discover common threads. From legibility and scalability to balance and contrast, we'll delve into several criteria that will help you assess once and for all… does your logo suck?!
After taking this course, we're confident it will only be a matter of time before it absolutely does not.
Facilitated by: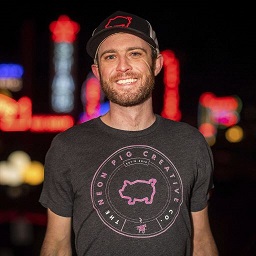 Colin Christie Partner, Creative Director | Neon Pig Creative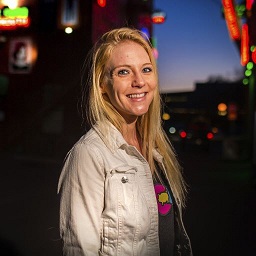 Laura Schnarr Partner, Director of Strategy | Neon Pig Creative
Hosted by: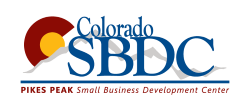 Sponsored by:

NOTE: When you register for your first SBDC workshop, you will be asked to fill out our full request for assistance. Thank you in advance for your patience in completing this form. You will only have to complete the form ONCE with us and for no future workshops. The form helps us count our attendance numbers towards our federally-mandated goals and helps us continue to provide our free consulting and low-cost training.
Fee: No Cost
Already Registered?
Sign in
for more information.