E-Commerce Series: Part 2 of 4: Website Updates and Modifications
Topic: Marketing and Sales
Are you Ready to Learn More About Your Website?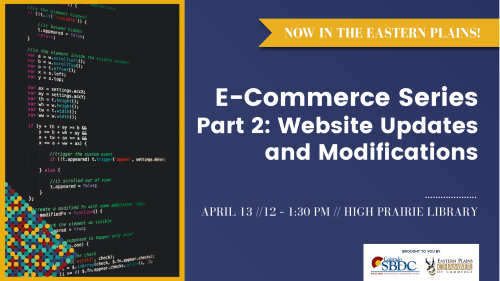 One of the best things you can do as a small business owner to increase your online presence is have a website. Your website should have low friction for your customers as it is their first impression in an online world. Your costs, services, about you, contact and etc. should have consistency. As you grow, your website will grow as well. There are a lot of options when it comes to platforms for your website, join as Brandon simplifies website platforms.
2 Types of Website (Interactive & E-Commerce)
Which Website Platform is Best for Your Business?
Website Platforms and All the Details
Top 3 Considerations for Your Website to Perform Well
Digital Tools & Resources
Facilitated by: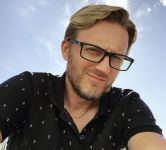 Brandon Lee
Edison App Designs
Location: High Prairie Library | 7035 Meridian Rd, Peyton, CO 80831
In Conjunction with the Four-Part E-Commerce Series:
Join us for the rest of the series!
Part 3
Part 4
Fee: No Cost