Examining the Accessibility of Your Business
Topic: Managing a Business
Attract 20% More Customers by Examining the Accessibility of Your Business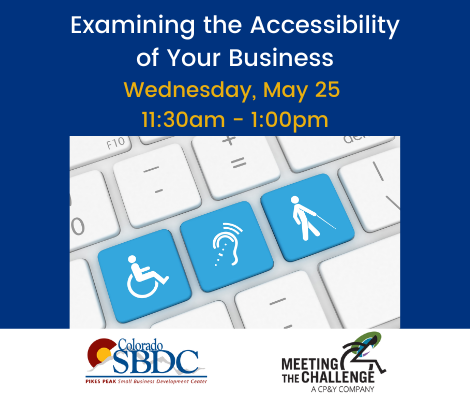 Description:
Imagine increasing your customer base by 20%. By keeping accessibility top of mind, you could do just that! The goal of the Americans with Disabilities Act (ADA) is to ensure that everyone has equal access to goods and services in their community. For business, this equal access translates into enabling your customers with disabilities to spend their money at your business. During this workshop, Dana Barton, with Meeting the Challenge, a CP&Y company, will speak about how the ADA relates to small businesses. Topics will include policies and procedures, employment as it relates to Title I, facility access and associated tax credits, as well as common ADA litigation.
Lunch will be provided during this workshop!
Facilitator: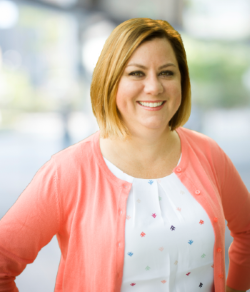 Dana Barton | Director, Meeting the Challenge
This class will be IN PERSON at the Pikes Peak SBDC Office
View other management-related workshops/resources
Learn more about Pikes Peak SBDC and free consulting
Hosted by: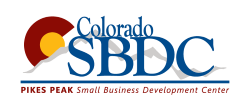 Sponsored by:

Register: Thanks to a sponsorship by Meeting the Challenge, this workshop is free!
NOTE: When you register for your first SBDC workshop, you will be asked to fill out our full request for assistance. Thank you in advance for your patience in completing this form. You will only have to complete the form ONCE with us and for no future workshops. The form helps us count our attendance numbers towards our federally-mandated goals and helps us continue to provide our free consulting and low-cost training.
Fee: No Cost
Already Registered?
Sign in
for more information.