Data Driven Decisions for Your Business
This event has been canceled
Topic: Managing a Business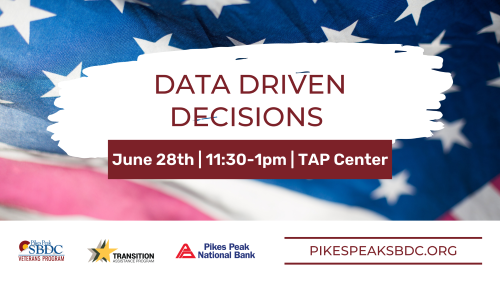 Description
A wealth of data and digital insights is available at your fingertips. Building costs, labor statistics, buying behavior, generational differences and more are all points of data that can make it possible to make more informed decisions that will lead to business growth, evolution, and an increased bottom line. Join us to learn more about the power of data driven decision making and how it can help grow your business.
Facilitator: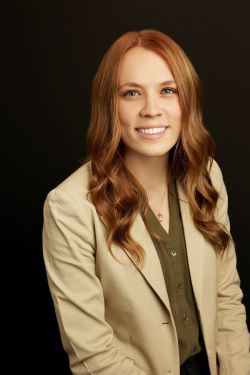 Kayla Huthoefer Nelson
Economic Development Project Manager
El Paso County - Economic Development Department
This class will be IN PERSON at the TAP Center on base
TAP Center | 7366 Mekong St, Fort Carson, CO 80913
Please note: This workshop is for all veterans including active duty, transitioning, separated, retired and spouses.
View other management-related workshops/resources
Learn more about Pikes Peak SBDC and free consulting
Register: Thanks to a sponsorship by Pikes Peak National Bank, this workshop is free!
NOTE: When you register for your first SBDC workshop, you will be asked to fill out our full request for assistance. Thank you in advance for your patience in completing this form. You will only have to complete the form ONCE with us and for no future workshops. The form helps us count our attendance numbers towards our federally-mandated goals and helps us continue to provide our free consulting and low-cost training.
Speaker(s): Kayla Huthoefer Nelson
Co-Sponsor(s): Pikes Peak SBDC, Tri Lakes Chamber, and Ent Credit Union
Fee: No Cost