[ON DEMAND] Cybersecurity for Construction - Part 4
Topic: Cybersecurity
Cybersecurity for Construction - Part 4
During this workshop, we will begin the task of putting together a very basic strategic plan that will act as a roadmap to building your business plan. Would you begin to build a 43 story skyscraper without a blueprint? Then ask yourself this, what does your business look like three to five years from now? These methodical steps are the beginning of a process that will enable you to move forward with purpose, passion, and precision; profitability will present itself when you have followed your own direction. The nicest thing about not planning is that failure comes as a complete surprise and is not preceded by a period of worry and depression! Join us to begin the process of strategically mapping your business through a simplified business plan that you can then continue to build upon. This workshop is for both startups and existing businesses!
After watching this webinar, we recommend scheduling your first appointment for free one-on-one consulting through the Pikes Peak Small Business Development Center. You can begin by registering at www.pikespeaksbdc.org/consulting.
Session Topics
Risk Terms
Risk Index Model
Risk Management
Third-Party Risk
Risk Treatment Strategy
Facilitated by: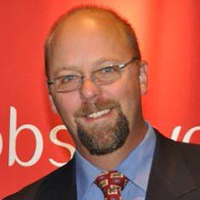 Shawn P. Murray
Murray Security Services
The Cybersecurity for the Construction Industry series is brought to you by: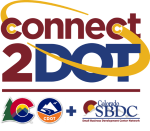 View all upcoming workshops/webinars
Learn more about Pikes Peak SBDC and free consulting
Thanks to Connect2DOT, this series is presented free of charge.
IMPORTANT! For On-Demand Registrants: After you register, please click "Continue" in order to get the webinar link and/or watch the webinar. Once you register on the GoToWebinar page, please note that the webinar will start automatically, and you cannot fast-forward or rewind. (However, an email with the recorded video is automatically sent within a few hours after the webinar, where you can save, fast-forward, and rewind from there.) If you are logged out, please sign back in and your webinar link and copy of the slides will be available on the event page.
Fee: No Cost