Basics of Bookkeeping
Topic: Business Accounting and Budget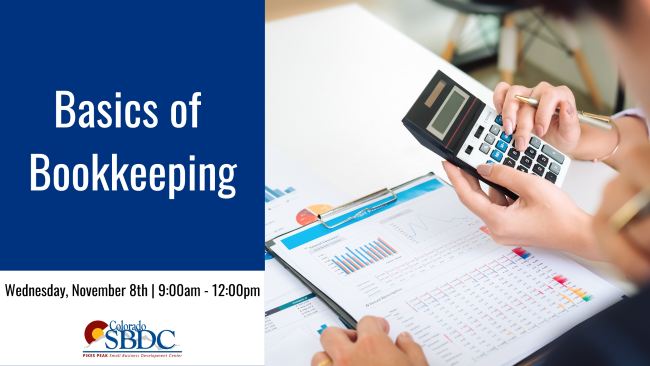 Description:
This workshop is designed for the entrepreneur with little or no experience in business accounting. The workshop will cover functions of record keeping: cash versus accrual systems, recording transactions, revenue, expenses, and depreciation, and accounts payable and receivable. This seminar is great for both small business owners, or business assistants in charge of financial transactions and record-keeping.
Facilitated by:
Heather McBroom
SBDC Consultant
Register: Registration is free!
NOTE: When you register for your first SBDC workshop, you will be asked to fill out our full request for assistance. Thank you in advance for your patience in completing this form. You will only have to complete the form ONCE with us and for no future workshops. The form helps us count our attendance numbers towards our federally-mandated goals and helps us continue to provide our free consulting and low-cost training.
Fee: No Cost
Already Registered?
Sign in
for more information.