LEADING EDGE™ For Entrepreneurs (9-Week Strategic Business Planning Course)
Thu 6:00 PM to 8:30 PM
9 sessions ending Thu, Aug 24
Topic: Managing a Business
This class is IN PERSON. Virtual option available upon request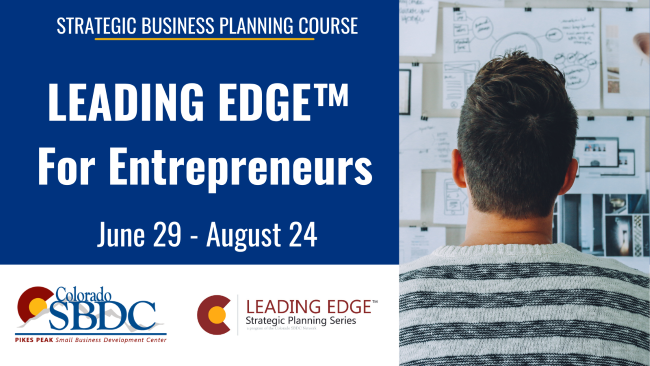 Description:
The LEADING EDGE™ Course: Strategic Planning for Entrepreneurs is a 9-week business development course for current business owners (or startups who are moving from idea stage to implementation). The program is a combination of in-classroom sessions, interactive learning exercises and conversations with subject experts. Not only will you write the majority of your strategic business plan, you will also learn best practices and money-saving tips from your fellow entrepreneurs. Leading the course is facilitator Mark Bittle, who has built seven-figure businesses in the real estate and financial industries. His expertise, combined with that of the weekly guest speakers, will help you get to your goals faster as they share what has worked for them. As you develop your business plan, you will also prepare a presentation to pitch to lenders, investors and/or potential clients. You will develop tools to attract customers, gain exposure and become financially efficient. At the end of the course, you will have the foundation of a business plan, media kit, operations plan, sales strategy, customer acquisition plan, and financial analysis. This is a fast-paced course for the ambitious business owner who wants to get to their goals faster.
Presented by: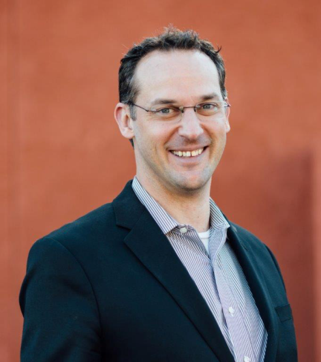 Mark Bittle
Founder, ConnectionMark LLC
SBDC Consultant + Leading Edge Facilitator
Register: NOTE: Pre-payment for all workshops is REQUIRED! If you are unable to attend, you will not receive a refund unless you cancel 24 hours in advance. Thank you for your cooperation! Additionally, when you register for your first SBDC workshop, you will be asked to fill out our full request for assistance. Thank you in advance for your patience in completing this form. You will only have to complete the form ONCE with us and for no future workshops. The form helps us count our attendance numbers towards our federally-mandated goals and helps us continue to provide our free consulting and low-cost training.
We strive to host inclusive, accessible events that enable all individuals, including individuals with disabilities, to engage fully please let us know what accommodations you may need.
Fee: $ 495.00
Payment is required upon registration.