[ON DEMAND] Cybersecurity for Construction - Part 2: Data Protection
Topic: Cybersecurity
Cybersecurity for Construction - Part 2: Data Protection
Have you ever thought about all of the sensitive information and data that the AEC industry develops, shares, transmits, uses and stores? Have you ever thought of how that information and data is protected? Plans, drawings, schedules, pricing information, proprietary information and intellectual property needs to be inventoried and shared with only those entities that have a need to know the information. It can be overwhelming for some companies to address the issue. In this class we will look at the most common mistakes that are made and look at strategies in protecting information and data.
After watching this webinar, we recommend scheduling your first appointment for free one-on-one consulting through the Pikes Peak Small Business Development Center. You can begin by registering at www.pikespeaksbdc.org/consulting.
Session Topics
• Sensitive Information & data
• Classifying and categorizing your information and data
• Classifying and categorizing assets that process, transmit or store sensitive information or data
• Developing a protection strategy
• Real world breaches in the AEC industry
Facilitated by: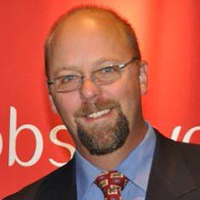 Shawn P. Murray
Murray Security Services
The Cybersecurity for the Construction Industry series is brought to you by: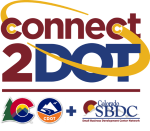 View all upcoming workshops/webinars
Learn more about Pikes Peak SBDC and free consulting
Thanks to Connect2DOT, this series is presented free of charge.
IMPORTANT! For On-Demand Registrants: After you register, please click "Continue" in order to get the webinar link and/or watch the webinar. Once you register on the GoToWebinar page, please note that the webinar will start automatically, and you cannot fast-forward or rewind. (However, an email with the recorded video is automatically sent within a few hours after the webinar, where you can save, fast-forward, and rewind from there.) If you are logged out, please sign back in and your webinar link and copy of the slides will be available on the event page.
Fee: No Cost
Already Registered?
Sign in
for more information.