[ON DEMAND] Cybersecurity for Construction - Part 4: Identifying Risk
Topic: Cybersecurity
Cybersecurity for Construction - Part 4: Identifying Risk
Nearly all industries rely on technology to perform their business processes. In the AEC industry, 80% of your most critical business processes are automated. When a company is not prepared for cyberattacks, it can experience disruption, unplanned costs and reputational damage which are just a few of the outcomes that can be realized if a breach occurs. In this class, we will look at a risk index model that focuses on architecture, engineering and construction (AEC) as an industry. The risk model offers defensible risk identification, risk reduction and return on investment scenarios that justify investment in implementing or outsourcing Managed Detection and Response (MDR) services.
After watching this webinar, we recommend scheduling your first appointment for free one-on-one consulting through the Pikes Peak Small Business Development Center. You can begin by registering at www.pikespeaksbdc.org/consulting.
Session Topics
• Risk Terms • Risk Index Model • Risk Management • Third-Party Risk • Risk Treatment Strategy
Facilitated by: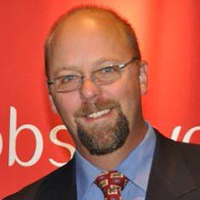 Shawn P. Murray
Murray Security Services
The Cybersecurity for the Construction Industry series is brought to you by: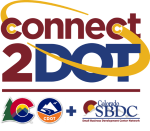 View all upcoming workshops/webinars
Learn more about Pikes Peak SBDC and free consulting
Thanks to Connect2DOT, this series is presented free of charge.
IMPORTANT! For On-Demand Registrants: After you register, please click "Continue" in order to get the webinar link and/or watch the webinar. Once you register on the GoToWebinar page, please note that the webinar will start automatically, and you cannot fast-forward or rewind. (However, an email with the recorded video is automatically sent within a few hours after the webinar, where you can save, fast-forward, and rewind from there.) If you are logged out, please sign back in and your webinar link and copy of the slides will be available on the event page.
Fee: No Cost
Already Registered?
Sign in
for more information.