[ON DEMAND] Cybersecurity for Construction - Part 5: Cyber Scams and Social Engineering
Topic: Cybersecurity
Cybersecurity for Construction - Part 5: Cyber Scams and Social Engineering
Cyber and social engineering scams are up over 900% nationally and some are very specific to the AEC industry. Since major fires destroyed many communities in several western states and due to increased construction during the pandemic over the past 18 months, construction materials have become more costly and, in some instances scarce making them more valuable to AEC companies and to those that want to steal these resources.
In this class we will look at some real-world case studies where the AEC industry has lost millions of dollars in resources, technology and personnel due to scams and social engineering. We will look at methods to identify these threats, train unwary employees and develop tactics to minimize the impact to your organization.
After watching this webinar, we recommend scheduling your first appointment for free one-on-one consulting through the Pikes Peak Small Business Development Center. You can begin by registering at www.pikespeaksbdc.org/consulting.
Session Topics
• Social Engineering tactics
• Scams related to AEC
• Training and awareness resources
• Reporting instances
• Developing a strategy to minimize the risk
Facilitated by: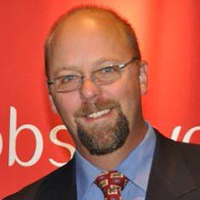 Shawn P. Murray
Murray Security Services
The Cybersecurity for the Construction Industry series is brought to you by: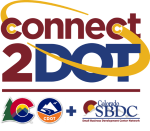 View all upcoming workshops/webinars
Learn more about Pikes Peak SBDC and free consulting
Thanks to Connect2DOT, this series is presented free of charge.
IMPORTANT! For On-Demand Registrants: After you register, please click "Continue" in order to get the webinar link and/or watch the webinar. Once you register on the GoToWebinar page, please note that the webinar will start automatically, and you cannot fast-forward or rewind. (However, an email with the recorded video is automatically sent within a few hours after the webinar, where you can save, fast-forward, and rewind from there.) If you are logged out, please sign back in and your webinar link and copy of the slides will be available on the event page.
Fee: No Cost
Already Registered?
Sign in
for more information.