Access to Capital: Funding Options for Your Business
Topic: Financing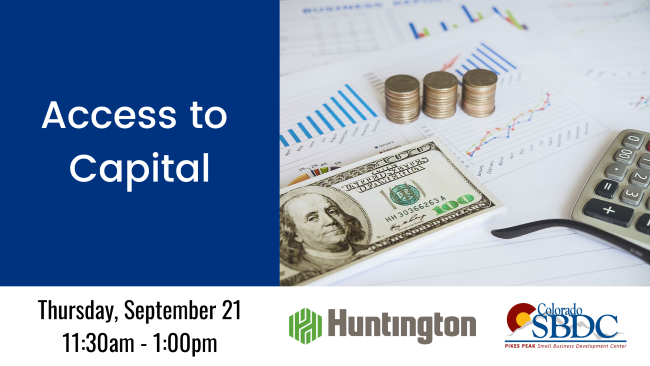 Description:
Join us for this in-person workshop where we'll be covering common ways to fund a business, access to captial from different funding sources, financing options available to small business, and loan readiness and how you can prepare for funding.
This workshop will help you become application ready when talking to a lender.
Lunch provided!
Facilitated by:
Lindsey Collins
Assistant Vice President | Branch Manager
The Huntington National Bank
Register: Registration is free!
NOTE: When you register for your first SBDC workshop, you will be asked to fill out our full request for assistance. Thank you in advance for your patience in completing this form. You will only have to complete the form ONCE with us and for no future workshops. The form helps us count our attendance numbers towards our federally-mandated goals and helps us continue to provide our free consulting and low-cost training.
Fee: No Cost