Small Business After Hours - Retail Industry - Is Your Point of Sale System Secure and Effective?
Topic: Managing a Business

Thursday, October 10, 2017
4:00 pm - 6:00 pm
Get advice on how to avoid costly fines and potential worst case scenarios for your brick-and-mortar or mobile location. The latest news and updates for our food industry experts. This event will cover restaurant and food industry standards and Health Department expectations. As well as the opportunity to network with other local food and restaurant business owners. This will be a great time to connect with other members of the Northern Colorado food business.

Topics of discussion include:

- The top ten most common violations observed in Larimer County last year;
- Active Managerial Controls that can be adopted in order to accomplish long term food safety practices;
- When plan review applications are required to be submitted;
- What the plan review process entails;
- How to become certified food safety managers; and,
- What upcoming changes may impact retail food establishments.

Come prepared with your questions and business concerns. This FREE session will be interactive and great fun to learn from one another and our very knowledgeable food industry experts! Light snacks and beverages will be served.
Our Panelists
Doug Cannon
Larimer County
Economic Development Specialist
Doug Cannon has decades of experience in the culinary field. He worked as Chef in Chicago concentrating on global cuisine in a fine dining atmosphere. Focusing on cost control, operations, human capital and negotiations, Doug led many successful and profitable restaurants and helped to train generations of new chefs. Also notable as a key accomplishment, Doug developed and implemented a Marketing and Customer Development Program which received the State of Illinois Department of Commerce and Economic Opportunity Program Excellence Award.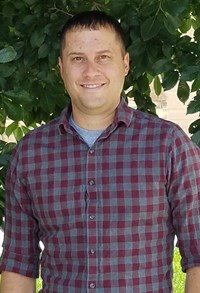 Jason Eisenbach
Larimer County Department of Public Health & Environment
Environmental Health Specialist
Jason Eisenbach has been an Environmental Health Specialist with the Consumer Protection Program at the Lairimer County Department of Health and Environment for over three years. Jason reviews plans for the construction or remodels of retail food establishments, child cares and schools throughout the county. He also conducts health inspections at retail food establishments, child cares and schools primarily in east Loveland, and the west ends of Windsor and Johnstown.



Logistics
Payments: This is a FREE session, but pre-registration is required.
Fee: No Cost