Buying or Selling a Business
Topic: Business Basics

Thursday, August 23, 2018
8:30 am - 12:00 pm
This seminar covers the fundamentals of the business acquisition process and is geared to both buyers and sellers. The elements of a business sale, including business valuation, financing and due diligence will all be covered in this fast-paced event.

Concepts that attendees will learn:

- Elements of a business sale
- Business valuation
- Financial recasting
- Business financing
- Value drivers
- Reasons to buy or sell a business
What will attendees take away? 
- Pragmatic tips for buying and selling a business
- Strategies to improve business value
- Business valuation calculator
- Strategies to finance a business

Who should attend?
- Business owners anticipating a sale within 5 years
- Business owners looking to expand via acquisition
- Individuals contemplating business ownership

Our Instructors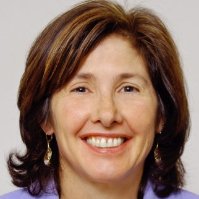 Suzanne M. De Lucia CBI
Fellow of the IBBA - President/Managing Broker


Ms. De Lucia has been the President and Managing Broker of Front Range Business, Inc. for over 20 years. Her other work history includes ownership of both distribution and food manufacturing businesses, as well as six years as a chemical engineer. She holds an MBA from the University of Northern Colorado with an emphasis in Management, as well as a Chemical Engineering degree from the University of Colorado, and a BS in Biology from the University of Denver. Suzanne has been selected as a Fellow of the International Business Brokers Association (IBBA), the association's highest honor. She has also earned the IBBA's Certified Business Intermediary (CBI). Suzanne has served on the IBBA Board of Directors, and as Vice-Chairman of several committees in the IBBA. She is a founding member of the Colorado Association of Business Intermediaries (CABI), where she is a Past President and Past Chairman of the Education Committee. Her other interests include membership in Naturally Boulder, which nurtures and promotes natural products businesses of all kinds.
Bill Scott
Broker Associate/ Fort Collins & Boulder Offices

Mr. Scott's experience includes many facets of Business Ownership and Management over a 35 year period.  He is a Civil Engineering Graduate of Colorado State University.   His areas of expertise include Engineering, Manufacturing, Distribution, Consulting, Construction and Service Providers.  He has unique experience with emerging technical markets such as solar, wind and hydrogen energy, and with emerging consumer markets such as home elevators.  He has successfully sold businesses that he started from scratch, and has been involved in strategic mergers and acquisitions.

Phil Loughman
Broker Associate/Boulder Office
Mr. Loughman's credentials include 42 years as a licensed landscape architect, including 22 years as the owner and president of Boulder's largest landscape design/build firm. In recognition of its excellence, the company has received 24 state and national awards for landscape design and construction. Phil's career has also included 14 years in higher education administration for three major university systems. Those responsibilities included landscape architecture, campus planning, construction project and real estate management, and administration of a faculty/staff housing program. He has also worked as a consultant in both the landscape industry and in higher education administration. Phil holds Bachelor of Landscape Architecture and Master of Business Administration degrees from the University of Illinois at Urbana/Champaign. He is a licensed Colorado broker and a member of the International Business Brokers Association. Living in the Northern Colorado countryside, he enjoys numerous outdoor activities, including hiking, biking, kayaking and an occasional round of golf.

Logistics
Payments:
Please pay online with a credit card. Registration is not guaranteed until payment is made.  
     Note: Registrations made less than 24 hours before a class may be charged an additional $10.
Refund Policy:
No cash refunds, credit will be rolled over to another class.
Parking:
Innosphere has a parking lot directly in front of the building. There is no street parking on Vine Drive due to bike lanes. If parking lot is full, please make use of the overflow parking lot located just east of Innosphere behind the wooden fence.
Fee: $ 40.00
Pay via credit card online.