Strategic & Business Planning: 3 part series
Topic: Managing a Business

Wednesdays, April 10, 17 and 24, 2019
9:00 am - 12:00 pm

Whether your business is just opening its doors or you've been looking at taking your existing business to the next level, you need a plan. That plan will help you make the best possible decisions that will guide your business to where you want it to be. This course will help you focus on the right initiatives to meet your business objectives, and better understand the challenges. You wouldn't leave on a road trip without a plan, so why should the journey of business ownership be any different? In this comprehensive 3 session course, we provide you with all the tools, templates and resources you need to formulate your strategic plan. The sessions will focus on:

Session 1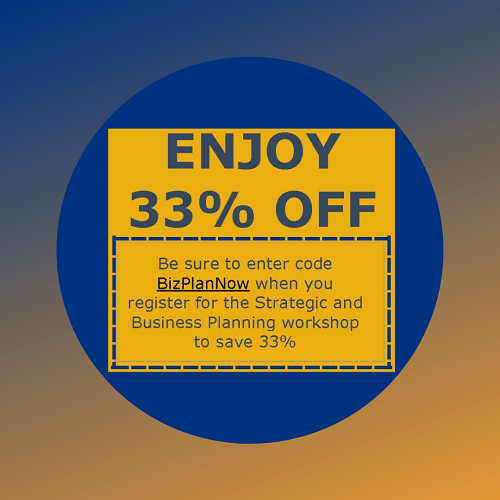 Purpose and objectives of planning
     Defining your business
     Defining your products and services
     How to complete market research



Session 2

     Sales channels and strategies

     Creating marketing plan

     Laying out organizational management

    Beginning financial statements

Session 3

     Determining start-up expenses

     Building your financial plan

     Pulling everything together

Our Instructor:

Curt Bear

Founder, LoCo Think Tank
Value-Driven Peer Advisory




Logistics:Payments:
Please pay online with a credit card. Registration is not guaranteed until payment is made.
Note:
Registrations made less than 24 hours before a class may be charged an additional $10.
Refund Policy:
No cash refunds, credit will be rolled over to another class. Parking: Innosphere has a parking lot directly in front of the building. There is no street parking on Vine Drive due to bike lanes. If parking lot is full, please make use of the overflow parking lot located just east of Innosphere behind the wooden fence.
Fee: $ 120.00
Pay via credit card online.