[Webinar] HR 101 – An Overview of Human Resources for Your Growing Business
Topic: Managing Employees

Wednesday, March 25, 
2020
3:00 pm - 5:00 pm

Understanding the employment rules and regulations that can impact your business can be difficult. In this training, we will go over some of the key areas that are essential steps for businesses that have 1 to 100 or more employees.

In addition to the regularly scheduled programming... Tina will also be reviewing best practices and updates related to COVID-19.

During this fast-paced session, we will highlight HR topics such as: Employee vs Contractor

Salary-Exempt vs Non-Exempt

Common HR mistakes

Unemployment

Record-keeping

What processes you should have in place to protect your business.
This session is great for business owners, managers, and individuals in human resource roles within their organization.
Our Instructor: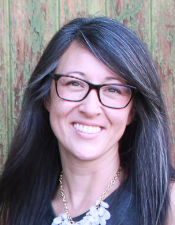 Tina Todd

simplyHR, LLC
Logistics:
   
     This workshop will be hosted online via ZOOM

Payments: Please pay online with a credit card. Registration link will not be emailed until the day of the workshop and payment has been made.

     Note: Registrations made less than 24 hours before a class may be charged an additional $10.

Refund Policy: No cash refunds, credit will be rolled over to another class.
Fee: $ 30.00
Pay via credit card online.