Develop a Business Plan with Purpose and Durability – 2-part session
Fri 9:00 AM to 12:00 PM
2 sessions ending Fri, Oct 23
Topic: Managing a Business




Fridays, October 16 & 23, 2020
9:00 am - 12:00 pm

A quick look around will show you that there are 1,001 ways to write a business plan, but how do we write the right plan?  And how do we write a business plan that won't just gather dust on the shelf?  Whether you're writing a plan for investors, banks, or your internal team, this course will help get you on the right track.  This 2-session business-planning workshop will prepare you to create a written plan ranging from a planned startup or existing business enterprise, and give you a reason to re-engage with your plan as conditions and seasons change.  

In this comprehensive 2-session course, we will focus on:


 

Session 1
Value Proposition, Mission, Vision, Values, Purpose Exercises
Business Model Canvas - Business Plan on a Page
Know Thyself and Know Thy Needs - Personality Exercises, SWOT Analysis, Capital Needs Discussion


 

Session 2

Financing Plan & Projections - Market Research & Assumptions

Marketing & Operational Plan - Role Definitions / Process Development

Business Plan In Action - Activation, Check-in's & Accountability

 

Our Presenter: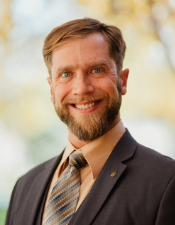 Curt Bear

Founder, LoCo Think Tank
Value-Driven Peer Advisory







Logistics:Payments:
Please pay online with a credit card. Registration is not guaranteed until payment is made.
Note:
Registrations made less than 24 hours before a class may be charged an additional $10.
Refund Policy:
No cash refunds, credit will be rolled over to another class. Parking: Innosphere has a parking lot directly in front of the building. There is no street parking on Vine Drive due to bike lanes. If parking lot is full, please make use of the overflow parking lot located just east of Innosphere behind the wooden fence.
Fee: $ 80.00
Pay via credit card online.
Already Registered?
Sign in
for more information.