[On Demand] Colorado HR Rules to Know for 2021
Topic: Managing Employees
Understanding the employment rules and regulations that can impact your business can be difficult. In this training, we will go over new Colorado HR rules for 2021.

During this fast-paced session, we will highlight HR topics such as:


COMPS (Colorado Overtime and Minimum Pays Standards) Order #37


Equal Pay for Equal Work Act


Public Health Emergency Whistleblower Act


FFCRA (Families First Coronavirus Response Act


Healthy Families and Workplaces Act


CROWN (Creating a Respectful and Open World for Natural Hair)Act of 2020


CO Proposition 118
This session is great for business owners, managers, and individuals in human resource roles within their organization.


Our Instructor: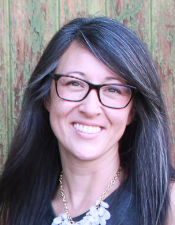 Tina Todd

simplyHR, LLC
After you register you will be taken to a thank you page that will include the link to this webinar.
Fee: No Cost